Step 1 of 3: No-Risk Secure Acceptance Form

Yes Dr. Eric Wood! Please rush me my copy of your "Scientific Fat Loss", including INSTANT ACCESS to all of the bonus material for only $47!
I understand that I will receive: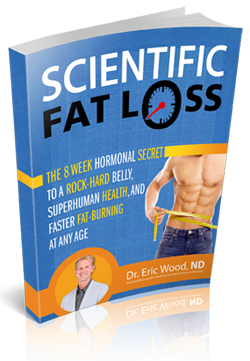 Scientific Fat Loss System
Scientific Fat Loss is a proven, medically recommended weight loss program created by licensed physician and weight loss expert Dr. Eric Wood, ND.
It's a modified paleo approach to fat loss that takes the BEST aspects of paleo eating, and combines them with never-seen-before breakthrough dietary science, to enable stunning fat loss results…
Finally, this is a way to quickly burn away your stubborn fat and get the lean, sexy body you want… while still having a LIFE!
Written by Dr. Eric Wood
I understand that I will also receive the following special bonuses: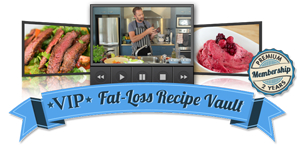 2 Year Membership To the VIP Recipe Vault
With this exclusive 2 year membership, all you have to do is simply enter your login credentials, and you get instant access to the hundreds of premium paleo recipes, special tips, and exclusive interviews with fat-loss experts…

At Yum Paleo, each recipe has been maximized for taste, ease, and fat-burning potential, PLUS each recipe comes with its very own step by step how-to cooking video.
This two-year VIP membership is valued at $888, but today,
it's all yours for free!
---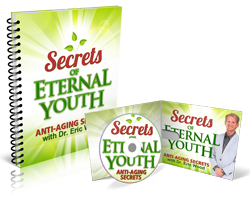 Secrets of Eternal Youth Anti-Aging Video
Want to slow down aging? In this exclusive video recording with Dr. Eric Wood, ND, you'll learn Dr. Eric's top 3 anti-aging secrets…
So you can get the inside medical scoop on how to rewind signs of aging, heal your body from the inside out, and not only make yourself LOOK 10 years younger, but FEEL 10 years younger too!
---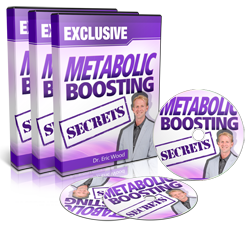 Metabolic Boosting Secrets Video Collection
You will get immediate access to Dr. Eric's full collection of bite-sized fat-loss videos, where he will give you special tips and easy tools you can implement to QUICKLY boost your fat loss and achieve incredible results…
Simply watch these short medically-sound video clips, or read the transcripts that come with them, and use this incredible material to boost your fat loss by up to eighty percent… guaranteed!
---
12 Week Paleo Transition Guide
This 12 Week Paleo Transition Guide gives you everything you could possibly need in your Paleo journey, including week-by-week, day-by-day meal plans and shopping lists…

PLUS this guide is scientifically designed to give your fat burning metabolism a MASSIVE boost as you follow the plan week by week…
Making your transition to paleo and your stunning new body a breeze!
---
Think Weight Away Self Hypnosis Course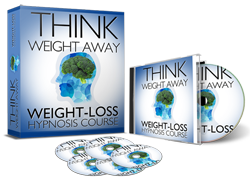 Is a mental barrier holding you back from getting the body you want?

Use this comprehensive six-part self-hypnosis audio program to reprogram your mind to lose weight 'unconsciously' and without effort…

This is a UNIQUE formula that will literally skyrocket your success… Because it teaches you the 6 easy steps to literally making yourself psychologically ENJOY losing weight…
And with no more mental barriers holding you back, you will achieve INCREDIBLE weight-loss results!
---

Finally, I understand that my "Scientific Fat Loss System" purchase is fully covered by your personal, risk-free, no questions asked 8-week 100% money-back GUARANTEE! If I'm not satisfied for any reason, or it doesn't live up to my expectations, I won't be out one red cent. I can just send an email and I will be refunded my payment. Right up to the final day of this 8 week guarantee.
Product

Price

The Scientific Fat Loss System

$47.00

Premium VIP 2-Year Membership to Yum Paleo

$0.00

The 12 Week Paleo Transition Guide

$0.00

Secrets of Eternal Youth Exclusive One Hour Video Recording
With Dr. Eric Wood

$0.00

Exclusive Metabolic Boosting Secrets Video Collection
With Dr. Eric Wood

$0.00

The 'Think Weight Away' Weight-Loss Hypnosis Course

$0.00

Total (1 time payment only)

$47.00
If you have any questions about 'Scientific Fat Loss', don't hesitate to contact us using the link at the bottom of this page. We look forward to hearing about weight loss success!
From Dr. Eric Wood, ND.